Software development is a key aspect of business companies need to get right if they want to compete. This is why the industry is one of the most competitive in the world. Before any agency can get recognition they need to prove their worth repeatedly to different clients.
It's for this reason that we're incredibly happy to announce that the Synapse Team has achieved this and more. This is because we were recently named as one of the most reviewed software development companies by The Manifest.
What are The Manifest Awards?
For those unfamiliar with their work, The Manifest is a company listing site that highlights top agencies with the skills to complete brand projects. They do this by combining their feedback-based review system with customer service-focused awards.
This means that when a company is included in one of The Manifest's lists, they are among the select few to impress clients more than the rest of the industry. This system is helping even the playing field for SMEs competing against established brands with large marketing budgets.
Our success in product delivery results from the constant evolution of our processes. We are motivated to become a part of our client's business to develop the ideal digital product together. Moreover, our appreciation goes out to our clients, who have entrusted us with their projects, and our dedicated team, whose passion and hard work have been fundamental to our success.
Top Service Providers
Results are a snapshot of The Manifest's most recommended companies on August 1, 2023. Rankings are dynamic, and this report may not reflect the rankings as they are currently listed.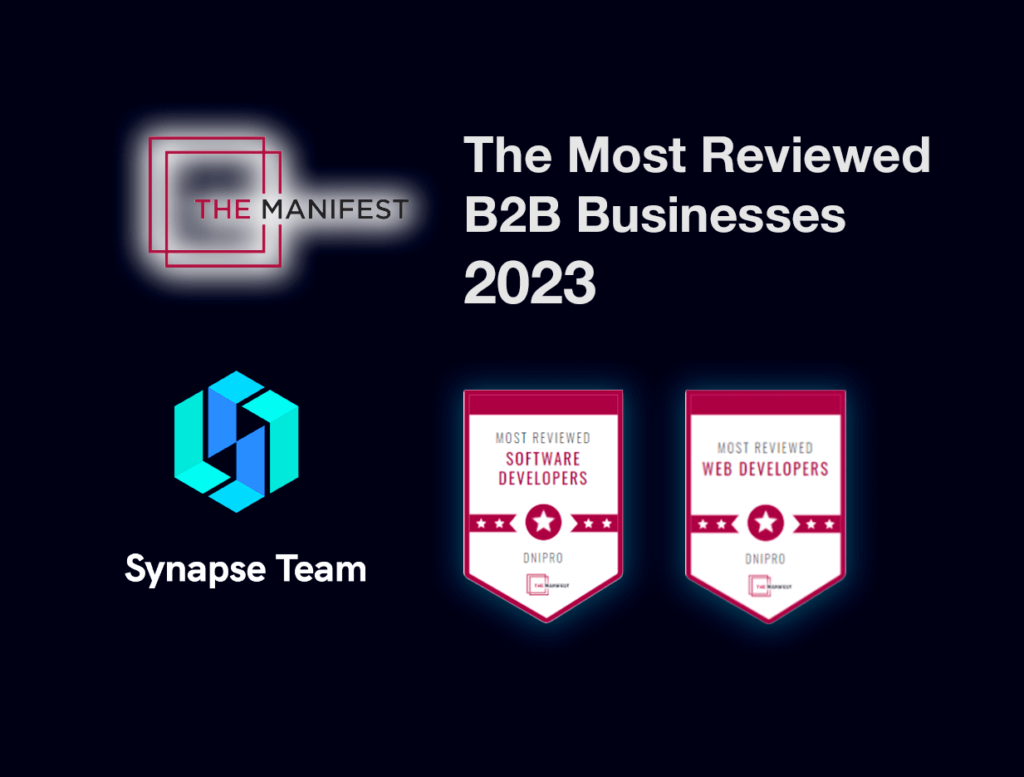 Conclusion
Synapse Team, a leading software development agency, is honored to be recognized by The Manifest as one of the most-reviewed companies in 2023. Our commitment to excellence and client satisfaction is reflected through consistent top-tier services, setting us apart in a competitive industry. This distinction underscores our dedication to process evolution and client collaboration. Trust in Synapse Team to deliver unparalleled digital product solutions.